About Rev. Stranahan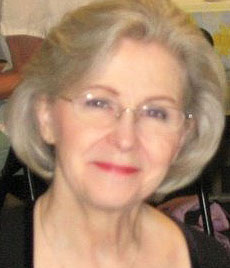 Rev. Stranahan is a fifth generation Spiritualist, a Licensed Ordained Minister, Spiritualist Teacher, Certified Medium, Registered Lily Dale Medium, a member of the Lily Dale Assembly and the Morris Pratt Institute (MPI). She is a former National Board member of the Spiritual Frontiers Fellowship International (SFFI), former member of Consciousness Frontiers, Institute of Noetic Sciences, and the Academy of Religion and Psychical Research (Renamed in 2005 The Academy of Spirituality and Paranormal Studies, Inc.). She also is a founding member, of The Center for Spiritual Enlightenment, NSAC in Falls Church, Virginia, the Assistant Pastor (currently on Leave of Absence) and previous Board member of the church.
Rev. Stranahan is a Naturopathic Doctor (N.D.) who owned the Natural Healing Center, Inc., a large alternative heath clinic in Vienna, VA for over 20 years until she retired in 2013. She currently owns a web-based supplement business, HealthSavers.info, established by and left to her by healthcare authors and journalists, Arline and Harold Brecher, her deceased friends. She has worked in traditional and alternative medicine for over 30 years. She is a Certified Health Practioner, Certified Colon Therapist, Iridologist and Hypnotherapist. She is a retired member of the American Naturopathic Medical Association, American Association of Integrative Medicine, International Association for Colon Therapy, and The International Association for Regression Hypnotherapy. She holds Undergraduate degrees in Business and Art. She is a compassionate Spiritual Counselor, teacher and lecturer on Health and Spirituality. For fun, she loves traveling, art, reading, quiet walks, and ballroom dancing (which she has taught for over 20 years).